For maximum performance, the body needs to be healthy. Not just strong, fit, flexible and agile, but also healthy from the inside out. Your heart needs to be strong and the arteries nice and clean. Your metabolism needs to be healthy and the digestion optimal. If you don't digests the  foods that you are eating (and you are eating only healthy foods, right?) you won't assimilate the nutrients that you need. Without the nutrients, you won't be able to recover the same fast, and without a proper recovery, you cannot train as hard and as often.
The body is an amazing living mechanism and when kept in great shape, it will serve us for even one hundred years. Keeping it healthy and functional is not as easy as it should be, because our modern lifestyle undermines the basic principles of health. By reading this blog's posts or my "Tennis Fitness for the Love of it" book, you have learned many of the injury prevention routines, such as myofascial release and stretching, and all the training and performance enhancement exercises. Hopefully you do them regularly.
It is important that we continuously learn new things how to take care of ourselves, and that we experiment with new ideas that are sound and see how our body responds. When something works, keep doing it and make it even better. Get rid of the things that sabotage your health and your athletic performance.
This week, November 21-30, take the opportunity of learning new things from 30 amazing experts in the field of integrative medicine, the META-Health summit. Every day, several speakers give a one-hour long lecture that you can listen for free during a 24-hour period. You may find many of the lectures beneficial to your own personal health and your athletic performance. Maybe you ask:
What is integrative medicine and how can it help you?
"Integrative Medicine is an approach to treatment and care that integrates conventional medicine with a broader understanding of illness, healing and wellness and looks at all available methods that may be a value in treating disease and illness. It takes into account the whole person and all aspects of lifestyle and restores the focus of medicine on health and healing and away from disease symptom management. It's a practical strategy that puts the patient at the center of care and addresses the full range of mind, body, spirit and environmental influences that affect a person's health. Integrative Medicine treats both the patients immediate and long-term needs enhancing the ability of patients to not only get well but more importantly stay well."
Welcome to 10 days that will change your life forever. During the summit you're going to receive FREE practical, actionable advice on how to take advantage of the latest research and science in integrative medicine, prevention and META-Health from some of the world's top experts in medicine. This advice will help you achieve a better quality of life, stronger relationships, greater success, health and performance, and teach you innovative solutions for a variety of illnesses and diseases.
Join the experts and other listeners and keep learning.
While you are listening, remember to use the time for a little stretching session… or go for a long walk while listening on your smart phone. Keep learning, keep improving and become the fittest athlete that you can be.
One-legged chair squat
My friend created this short video about how to perform a one-legged squat, a simple version of my "master" one-leg squat that I wrote about a while ago.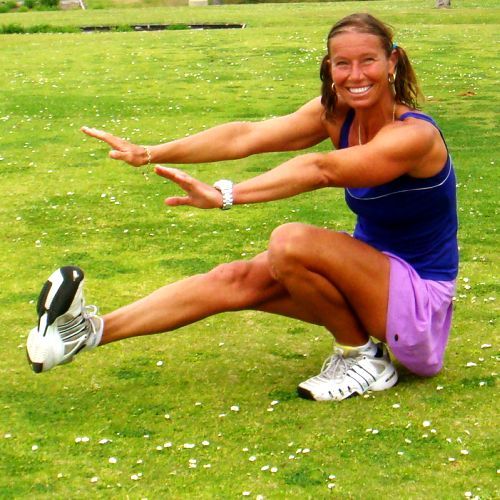 While the video is pretty good and shows you the first baby steps, I will add a few more things for you to add on when you proceed to the more advanced level:
1) Use your office chair. You can raise it or lower it according to your developing strength. As you get stronger, you can get the seat lower, and it will be much harder. Also, the seat rotates a bit, so you will need to focus on keeping your balance.
2) Take off your shoes and do the squat barefoot. No socks either. Stimulating the nerve endings in the feet seems to make the hip muscles fire better. You will notice how your feet muscles work, more than ever before.
3) To add more balance into this exercise, a foam pad under your bare feet will add another level of difficulty. I personally love this Airex version (they have 25% off now, use code URTHEBEST), but there are many out there for you to choose from.
4) Instead of having your arms anywhere in the air and use them to balance, put them on your hips. When that gets easy, put them behind your head. Later, above your head. The hardest version is to fold your arms behind your back. You see how your balance point changes and how much harder the exercise will be.
5) Hold a medicine ball or a heavy object to make it harder.
6) Instead of  just standing up, jump up. Now, you work on your power as well.
What I like about this exercise is that it is so simple (yet difficult) that you can do it anytime. While you work at your desk at home or at work, just do one round of them and keep working. You do this ten times a day, you will become strong, in a sneaky way  :-). That's a good thing!
Happy Thanksgiving
Enjoy the days of gratitude, yummy food and all your special people in your life. I am grateful for having you in my life, reading my writings and making me better through all our interactions.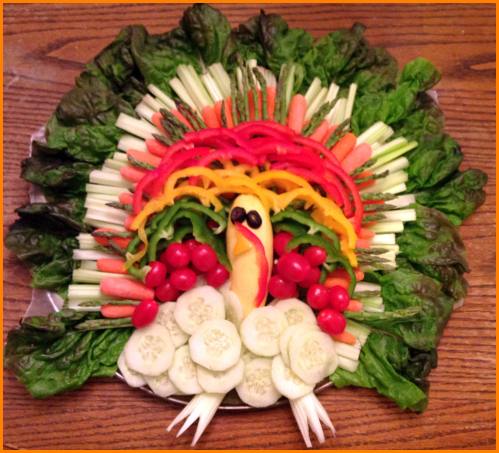 Get your kettlebells and other fitness & injury prevention products at Power-systems.com. Good quality, good price... Use code URTHEBEST to get 25% off and a gift, until midnight EST, November 27, 2013.
The hardest thing in life and sport training is to remain balanced. In life, work, family, school, chores, studies, health, cooking and other duties call for your attention and you need to stay focused on giving all of them enough attention. In your sport training, you need to work on your strength, power, flexibility, quickness, your sport specific skills, mental toughness and injury prevention. Again, if you neglect any part for too long, it will show up and cause problems. Just like your life and training, your physical body (the musculoskeletal one) needs balance.
Playing tennis and sitting all the other times when you don't play, create forces that tend to throw your body off  the balance. For example, sitting too much shortens the hip-flexors, which causes a dysfunction in your gluteus, which prevents you from optimal running or walking gait and you will encounter problems. This is very simplified; the chain of events is often longer and more complicated, but you get the point.
Your goal as an athlete is to keep your body as balanced as it gets. Your feet and hips are the foundation for optimal movement and functionality. We have addressed the feet strengthening in several previous articles here: short foot exercise and intrinsic foot muscles. For a lot of people, feet training is boring. I cannot state any louder that you SHOULD PAY ATTENTION TO YOUR FEET. It is not that difficult, you can do it anytime, anywhere, and every little foot session will make a significant difference in the long term.
The hips are your power house. All the movement initiates in the hips, and any hip dysfunction spreads around your body just like the circles on the water when you throw in a pebble. You may not feel any compensations now, but soon it will show up in your body with tightness, pain, shortened muscles, weak muscles, tendon inflammations and even worse problems. Rather than reacting to your issues when they show up, a much better approach is to pay attention to your body now, so you never need to get to the stage of discomfort and pain, and possibly laying off your training.
When the kinetic chain gets off balance, it will affect many other joints and muscles in your body.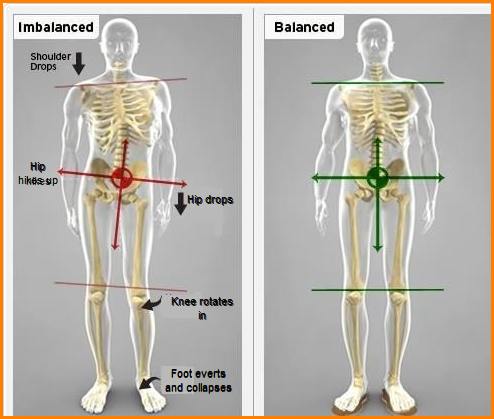 For the right-handed tennis player, it is very common that the left gluteus medius gets weak and inhibited (doesn't work correctly) and other muscles need to compensate. The right hip gets overactive and overused (and tight). The TFL muscle, piriformis, gluteus medius, biceps femoris (hamstrings) and the adductors on the right side get too tight. The more overactive these muscles are, the more they inhibit your left hip's muscles that continue to deteriorate.
You may risk strains of the hamstring, quadricep, or groin. Also, a nagging lower back pain caused from the overactive Quadratus lumborum is usually present.
To avoid any serious future issues, you need to address your imbalances proactively.
1) Strengthen your gluteus medius with exercises such as monster walk, one leg-balance, one-leg squat, side leg lifts, side planks with leg lifts.
2) Release the tight muscles on the opposite side: stretch and myofascial release for the gluteus medius and piriformis, myofascial release for TFL, stretch and myofascial release for the hamstrings.
3) Myofascial release for the lower and upper back.
4) Keep your spine mobile and subtle with the cats and dogs exercise, which is a gentle way of increasing your spine mobility. Do the spinal twist stretch.
5) Try this amazingly simple, yet rather effective isometric exercise to rebalance your hips.
6) For the upper back and shoulder functionality, do the arm circles and elbow touches. Strengthen all the muscles in the upper back and shoulder area, with the rubber band pulls, planks with lifting the limbs, windmills and other shoulder stabilizing exercises.
7) Always pay attention to the backside of your body. We tend to forget it because we don't see it in the mirror each time when we take a peek. Strengthen the glutes with glute bridges, squats, one-leg squats, stiff-legged deadlifts, hip extensions, and similar. Train your backside much more than you train your front side. The stronger and more functional your glutes are, the more the hip-flexors in the front can relax and stop pulling, and your lower back discomfort will go away.
Recreating the balance in your body is not very complicated, but it demands a certain level of discipline and persistence. I always encourage my students that I rather see them doing 5 minutes every day, then waiting for the right moment to do a whole hour, but that moment never happens. Do a few movements when you watch TV. Do another few on the tennis court after your practice when you chat with your friends. You will be pleasantly surprised how fast you will get positive results. Many of the recommended exercises are conveniently summarized in my little book that is available on Amazon in print or e-book, if you wish to have your guide always with you in your tennis bag.
There is no substitute for action.
This is one of my favorite rollers that is firm enough to reach deep into your tissue and easy to carry around. I have one green one in my car, and an orange one at home. Like a myofascial scout, always ready

For the past few years, I have been looking more into the nutritional demands for optimal recovery and thus improved athletic performance. I've been studying all the different directions and the picture of the final endpoint has been becoming clearer the more I have learned. As a cherry on a top of the cream, I must proudly announce that I have received Cornell University's Certificate in Plant Based Nutrition.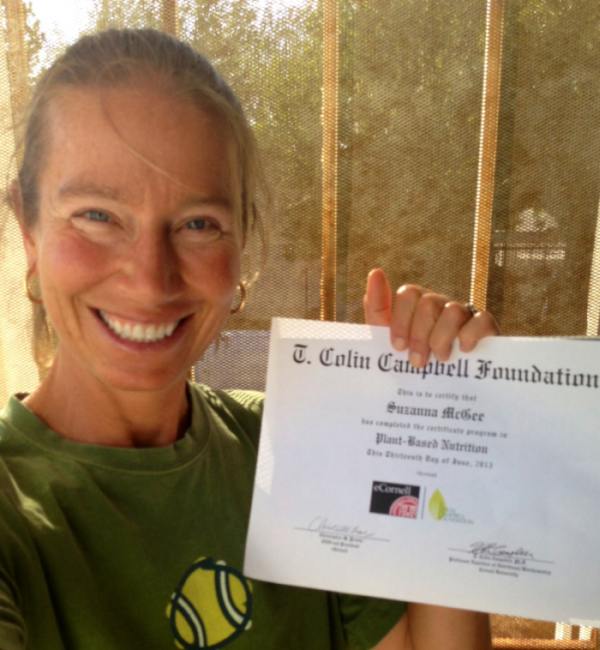 I deeply feel that the way to health, longevity and maximum performance happens through plants. While this may be hard to understand and accept, hundreds of scientific studies and huge amounts of anecdotal evidence confirm this idea. More and more people are discovering and turning to the power of plants for energy, wellbeing and performance. As passionate as I am about teaching others what I believe is the way of the future, I can also be very irritating… J just ask my friends and clients, how relentlessly I will tell them about the evidence, until they give it a try. I have been getting MANY questions online about this whole foods plant based lifestyle, and because I am having problems to personally answer them all, I have decided to do this little write-up.
If you are curious, keep reading. If you are not into the nutrition, it's not going to be for you… however,  you still could read it with an open mind, maybe you will find something little that could help you to feel or perform better.
I love to focus on human performance and injury prevention (they are tightly interconnected). I am realizing that the nutrition is just as interconnected and needs to be addressed as well. Many people start thinking about nutrition when they reach some critical point in their lives, often it is not a pleasant one, maybe it's a personal health issue that got out of control, or a friend or family member passed because of a chronic disease. We feel helpless and start looking what we could change to do better.
While we look at the nutrition as the last thing among all the other things, it should be actually the first thing we address no matter how healthy or sick we are, or we perform well athletically or not. Health and performance are connected. A healthy body will perform better.
Our modern lifestyle is destroying us from within and we are eating ourselves to death. We are the most overfed and at the same time undernourished country in the world. Almost 65% of Americans are overweight or obese, with alarmingly increasing rates of chronic diseases, such as diabetes, heart disease and cancer. The sad part is that there is 1 billion people in the world that are undernourished from lack of food, while we are dying, undernourished from excess food. If the rates of obesity continue growing this way, in 2030 we will have 40% of obese people.
The research and work of Dr. T. Colin Campbell, Dr. Caldwell Esselstyn, Dr. John McDougall and many others who focus on lifestyle medicine and chronic disease prevention and reversal clearly shows the one and only way: we need to eat whole foods plant-based diet.
While I am not going to bring all the studies here (instead, I will recommend a few books to read at the end, if you are interested), there are tremendous amounts of positive evidence of the power of whole foods. With my background in bodybuilding (achieving Ms. Natural Olympia drug-free title) I used to believe in protein consumption more than anything else. Six times per day, it had to be at least 30-40 grams of protein in each meal. Now, I had to change my "religion" because Dr. Campbell and others proved that too much of animal protein causes chronic disease such as cancer and coronary disease. You may think, "I don't eat too much protein", but let me tell you: almost everybody who eats traditional American diet eats too much protein. We eat 20-40% of calories from protein, while for the health and longevity the recommendations are 8-12%.
I can confirm that I get enough protein on whole foods plant based diet and I don't need to think about it. Eating variety of plants, grains and legumes will do it. Even as a hard training athlete, you will get enough. Dr. Campbell's research showed that increasing protein to only to 20% of calories, the cancer grew in 100% subjects; decreasing the levels to 5%, ZERO subjects had promotion of cancer. Because all of us have at least one person in our close circle of friends and family that had or currently is struggling with cancer, this is something to think about. Personally, I have many closed friends and family who succumbed way too young. That's when my search for longevity started. I wish I knew then what I know now, so I could help.
Enough of the scare… If you feel strong and healthy and powerful, you don't think about those things. However, if you body deep inside struggles to keep a healthy environment for recovery and healthy reproduction of cells, you won't be performing at your best.
What is Whole Foods Plant Based Diet?
Very simply put: you eat all possible plants in their whole, unprocessed form. It means that you
1) Eat all varieties of vegetables, leafy, root, colorful, green, just be creative. There are no restrictions.
2) Eat all varieties of fruits, without worrying about the sugar in them. Before you eat too much sugar (compare it to a few Cokes and a donut) you will be full from all the fiber.
3) Eat all the legumes that you can find. There are so many different variations of beans: black, aduki, white, pinto, garbanzo… It is hard to get bored, there are so many of them.
4) Eat all the kinds of grains: barley, wheat, buckwheat, rice, quinoa, oat, etc. Preferably unprocessed.
5) Eat all the seeds and nuts, just be careful about not overeating because they are calorie dense.
Simple, isn't it? It is so unbelievable simple that it is hard to imagine how powerful for our health it is. You can eat them cooked, steamed or raw. There are no rules. The best practice would be to vary as much as you can. Have a smoothie with fruits and vegetables that are raw. Make a cooked mixture with grains and legumes and some vegetables. The combinations are endless. I also sprout some of my plants. I eat half of my plants raw, half of them cooked. You don't need to make fancy meals that take long time to prepare. I love to make my meals in 5-10 minutes. Simple: just dump a bunch of plants together into an interesting combination and spice it up with herbs.
Your body will get so many nutrients (vitamins, minerals, enzymes) that you will feel amazing bursts of energy and wellbeing. The standard American diet (SAD, what a proper acronym!) is completely empty on nutrients. That's why you have cravings very often—the body is asking for nutrients, but you just give it empty calories in excess.
You won't lack anything, if you think "variety." You get more than enough protein, you get all the good carbohydrates that you need for energy for your daily activities and athletic performance, and you get healthy fats from the seeds and nuts. The transition may feel hard because you are not sure what to eat. Don't worry about it. Just start experimenting with your plants. It doesn't need to happen overnight; you can change just a little. Every plant you add to your nutrition will help. You will start feeling great and then it will self-motivate you to add more of the plants. If you need to lose some weight, this will happen on its own without trying. The majority of my fitness clients converted to plant based diet and they all feel great, dropped unnecessary fat, feel energetic, look much younger, perform much better. That is the best gift to me to see.
In a couple of months, my next book will be published. Yes, it is going to be about transitioning to whole foods plant-based nutrition for maximum athletic performance and health. So if you are a little bit interested, stay tuned. Until then, add just one plant a day to your current diet.
Even though this post is much longer than intended, there is no room to go into many details. Feel free to ask questions or pick up any of these three books of my favorite experts:
1)     T. Colin Campbell: Whole: Rethinking the Science of Nutrition (it gives you the whole picture on health by the best person to present it)
2)     Dr. Caldwell Esselstyn: Prevent and Reverse Heart Disease: The Revolutionary, Scientifically Proven, Nutrition-Based Cure (more details on why and how the plant based approach works)
3)     Dr. John McDougall: The Starch Solution: Eat the Foods You Love, Regain Your Health, and Lose the Weight for Good! (also have some easy recipes)
Athletes Best Omega-3 Plus
Many of my students and readers have ordered a bottle or two of this superior quality omega-3s (krill oil, astaxanthin, vitamin D) by Athletes Best and already reordering because of the results in healing of the achy joints and recovery. After starting taking the product (2 softgels a day with a meal) the first thing most people have reported feeling is an increase in stamina and endurance. The creators of the products say: "The positive results in blood work would most likely show up after 3 months of use (2 bottles at 2 soft gels a day). Research shows that having an Omega-3 index above 8% is extremely important for optimal health and a reduction in inflammation, cardiovascular disease, and a number of other health related problems. Americans in general typically have levels around 4-5%, whereas the Japanese have levels over 8%. Our product has shown time and time again that for those on the product for at least 3 months, will get to the 8% level – other fish oils on the market simply do not get there. Astaxanthin is a tricky nutrient. It has to be taken with fats – such as the omega-3s in our product, and in the proper amounts for maximum benefit. You also need to be certain that the astaxanthin is from a high quality source. We have only sourced the highest quality with each ingredient in our product. This is one reason people get great results on it. Research has also shown that too much astaxanthin is actually counterproductive. We spent over 11 months formulating the product to make sure it's as close to 'perfect' as it can be."
So feel confident in its quality and results. They have also developed another excellent product that is getting a lot of buzz in the professional athlete's circle: the Magnesium Oil with MSM product. You may have seen the ads in different fitness magazines and online… 75% of Americans are deficient in magnesium according to the World Health Organization and magnesium is absolutely critical for energy production and 300+ other biochemical reactions throughout the body. The MSM helps sore muscles tremendously as well. It's a topical spray that you can spray directly on your body, and even under your feet for quick absorption. Each bottle has 1200 sprays, so it lasts awhile.
Reviews
I hardly ever ask… but I do have one request: If you've gotten a chance to enjoy your copy of my book "Tennis Fitness for the Love of it" and you'd like to post a review of it on Amazon, I'd love to invite you to do so (here).  Of course it will make me feel good to see people's responses, but more so, it helps to spread the word and establish a book's reputation in the world.  This means you can help me reach more people and make them feel strong and fit.
Very appreciated, and keep stretching and adding plants into your life.
Lifestyle with a lot of sitting and playing one-side dominant sports can be close to devastating to your body's optimal function. How is your muscle stability? Can you move through space in full range of motion? Can you stand and balance on one foot? Can you do deep lunges with narrow stance without losing your balance? Can you squat deep with control?
Tennis and daily life brings a lot of imbalances and asymmetries in your body, which further worsen a proper movement and motor control. The entire body's muscular-skeletal segments work together in unity to create functional movements. If any segment doesn't work optimally, the entire chain suffers and further problems or injuries can occur.
Let's look at common problems for a "common" athlete. Of course, we can always find somebody who has completely opposite problems, but let us focus on the majority of high-level or recreational athletes. The older the athlete, the more distinct the issues are as they have been accumulating them for longer time. The young athletes will be in the same boat if they don't take care of their bodies now.
Sedentary people develop certain tendencies and active people develop other tendencies. Often, athletes are a combination of both. They are highly intensely active for a part of the day, the other part they are sedentary as they recover, work, or study. These are the tendencies:
1) Feet muscles are weak and not functioning correctly thanks to poor footwear and to being neglected in the exercise regimen. You will highly benefit from exercising your intrinsic feet muscles, covered in this previous article.
2) The ankle complex is often stiff with poor mobility, thanks to tight calf muscles. Myofascial release and increasing mobility should be a priority.
3) The knee complex is often weak, such as inward-buckling knees during landing or running, and can cause serious overuse problems and degeneration in the future. Strengthening and increased stability should be your focus.
4) Hips complex is generally extremely tight and inflexible, with decreased range of motion in extension and external rotation. These muscles are important in every athletic movement you do, and if they don't function correctly, other muscle groups (hamstrings and lower back) compensate and develop problems. You need to work on improving the flexibility and mobility in your hips. Pigeon stretch, half lotus stretch and myofascial release will do the job.
5) Lower back (lumbar and sacral area) is often weak and you need to improve its stability and motor control, or your body will compensate with stiffness from mechanical stress. Planks, side planks, supermans, scorpions and similar exercises.
6) Upper back (thoracic area) is often stiff and inflexible because of poor postural and lifestyle habits with head forward and slouching posture. You need to work on improving flexibility of your upper back, for example with this myofascial release exercise.
7) Neck (the lower part) is weak from poor postural habits with rounded shoulders and forward protruding head. You need to strengthen the area to add more stability. The upper part of the neck is often stiff and tight because of the overworked muscles that are resisting the heavy weight of your forward-sitting head.
8) The scapular area is often weak and needs to get extra stability.
9) The shoulder joint is tight and needs to get more mobility.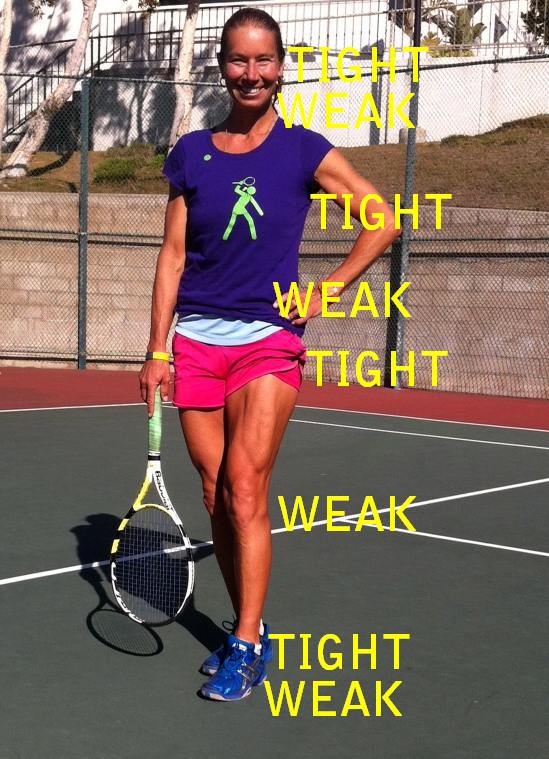 You see, from the feet and up, the tightness and weakness alternate. Weak feet, tight ankles, weak knees, tight hips, weak lower back, tight upper back, weak lower neck, tight upper neck. The entire chain is connected and each segment has a tight relationship with the neighbor segment. You can break this nice "weak-tight" cycle with an acute injury or some other structural problems, but it's not a good way to break the cycle.
The best way to break the cycle is to address each segment AND the joints below and above it. It is not enough to address just the joint itself, because its movement correlates to the adjacent joints. If your hips and ankles continue to be tight, it is going to be hard to improve the stability of your knees. You need to address all parts.
If you currently have a problem with any segment in your kinetic chain, don't forget to look at the adjacent joints and they most probably will have the opposite problem. Start addressing them first. Strengthening of the weak area has to be accompanied with stretching and myofascial release of the neighboring joints.
While there are people who have slightly different problems, for the majority of us athletes, this simple guide to improving your kinetic chain should make big difference:
Stable feet –>  flexible ankles –> stable knees –> flexible hips –> stable lower back –> flexible upper back –> stable neck –> flexible shoulders.
Stable means stronger and better motor control, flexible means improved mobility. If you have tightness and stiffness in certain areas, it is there for a reason: maybe you had an injury or have been repeating faulty mechanics over long time? If your body doesn't stabilize correctly, it will find the way to compensate and find the stability in different way, through stiffness and tightness. You may stretch and roll on the roller to make the stiff area looser, but if you don't address the surrounding areas, the stiffness will return. Often, stiffness is body's way to stop the weakness.
If you want to prevent future injuries, you need to address and improve all your segments, and the ones below and above it. You have to get all your movements balanced off both left and ride side. If you are not balanced, spend enough time to work on it patiently. Improve your movement pattern until it is perfect. You need to move well first before you can move more. Recheck yourself regularly and continuously work on becoming an injury-free, ageless athlete.
Perfect Volley
Jeff Salzenstein (former ATP Top 100 singles and doubles player and world class tennis coach, creator of the amazing online courses: forehand, serve, backhand) is releasing another great series of FREE instructional videos, this time about the Achilles' heel of tennis: the volleys! You will learn how to volley like the pros and dominate at the net so that you can win more tennis matches.
Most coaches tell you to get really low on the low volleys, almost drag your knee. Jeff thinks this is a bad idea and he will show you a much better method that he calls "Shoulder Tilt Method." It will solve the major problems you may have with the low forehand volley.
See Jeff's secret to the low volley success here. Keep tilting those shoulders

A Smile for May
Healthy feet are necessary for a top athletic performance. In every step you take— running, stopping, and changing directions—your feet are carrying your body and assisting during the movement. You push off the ground and the forces are transmitted upward in the kinetic chain to your hips and upper body.
We often overlook—or even worse, ignore—our feet. If you do fitness training to improve your performance, I am probably right to guess that you don't give much training time to your feet. With the modern footwear, there is no demand on the small intrinsic muscles in the feet. They eventually stop working correctly and over time, the feet become dysfunctional. Wearing improper shoes accelerates the problems: flat feet, fallen arches, bunions, painful toes, inflammations, stiff ankles, hammer toes, heel pain, swollen feet… not a happy picture, yet very common. All this can be avoided with proper foot training.
When you strengthen your feet, you will become suppler, move faster, and your performance will rapidly increase. The Czechoslovak researcher (yes, my compatriot!), Dr Vladimir Janda, who pioneered and developed many ideas that are foundation for the rehab principle to this day, found out that after only 7 days of 15 minutes a day of foot strengthening, the glute activation speed increased by 200%. That is really impressive, taking in consideration that your glutes are the powerhouse to all your movement!
Everyone needs to find 15 minutes a day to grant some care to the feet. You can do the exercise while watching TV, listening to a lecture, having a meeting at work, or standing in a grocery line. One of the most potent strengthening exercises is Dr Janda's Short Foot Exercise.
Short Foot Exercise
When mastering this exercise, you will improve the control over your intrinsic feet muscles, which will help to create more stable base of support for your legs, hips and the entire body. The exercise can be difficult in the beginning, because you won't be able to find or control those muscles. With little practice, you will be able to do it any time and in progressively more difficult exercises.
Stand on your foot and transfer some weight on it. Observe if your arch flattens out and if the foot becomes longer. The weaker the intrinsic muscles, the more action you will see. The main idea with the exercise is to make your foot shorter through a higher arch. Do not curl your toes or turn your foot outward! You will be very tempted to do so, when you feel that you have no control over the correct muscles. Focus and look for them. Once you find how to control them, practice any time you have a moment of standing. Shorten your foot, elongate. Shorten, elongate. Always keep your metatarsals down on the floor.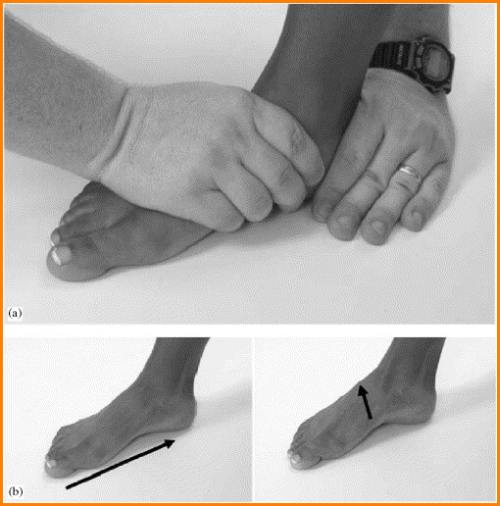 When this becomes easy, make the exercise harder by transferring your body weight on that leg. Another level of difficulty is doing this Short Foot exercise while doing single legged squat or deadlift, or balancing on one leg while throwing/catching a ball.
1) Besides strengthening your feet, pay attention to the mobility of your ankles. The angle between your flexed foot and shin should be around 25 degrees. If it's less than that, keep stretching your calves and Achilles tendons.
2) Test the flexibility of your plantar fascia (bottom of your feet). Flex your foot to about 5 degrees and you should be able to flex your big toe about 30 degrees. If your toes are not flexible, your running gait is not efficient. Stretch your big toes by kneeling and tucking your toes under your shins, then transfer your bodyweight toward your heels. Place your glutes on the heels and stay in that position while pleasantly (or probably not) stretching your toes.
3) Work on your balance. Stand on one foot and pay attention what your feet muscles are doing. They should be "pro-active", maintaining actively your balance. If you have problems standing still and constantly moving and adjusting from the inside and outside of your foot, then your muscles are not strong enough and you need to work on your balance more. Perform this exercise, preferably barefoot, up to 15-20 times a day, for about 30 second each time. When you get stronger, you can stand there longer (1-2 minutes) and less often. Close your eyes to increase the difficulty, or use Airex Pads or similar.
Other simple foot exercises can be found in past articles. Take as good care of your feet as the other muscles in your body. You will be pleasantly surprised with the results.
Prevent Inflammation, Recover Faster, Perform and Feel Better
To be able to train with higher intensities (harder, more often, longer), you have to recover properly, or you will run the body down and won't improve as much as you could. With increasing age, the recovery time prolongs. You feel more fatigued and experience sore joints and muscles. If you don't recover properly, you risk a future injury. For ageing athlete, this process becomes slowly more and more irritating. You want to improve your performance, but you have to slow it down.
There are options what you can do:
1) perform regular stretching and myofascial release, which will aid the recovery
2) pay attention to healthy nutrition—a lot of plants (veggies, fruits, grains, legumes), low on fat, and without chemically or otherwise processed foods.
3) include one good supplement that focuses on the recovery for athletes—a combination of high quality Omega-3s, vitamin D and a super powerful antioxidant Astaxanthin is a great combo. I used to buy these separately, from different companies and made my own concoction. Not too long ago, I found a company focusing specifically on athletes, and they have just what I needed, in even better proportions that I could mix myself.
Athlete's Best Premium Omega-3 Plus supplement has been proven to reduce recovery time in athletes of all ages, in many different sports. Even athletes involved in high contact sports, such as football and boxing have noticed shorter recovery times. They are not as sore even after big hits from opponents. The astaxanthin and Neptune Krill Oil (NKO) in the formula has been proven to decrease post-exertion recovery time and decrease soreness after physical activity. They both reduce recovery time by reducing the lactic acid in your muscles, which is an unwanted byproduct of physical exertion. Lactic acid is the "burn" you feel during strenuous activity. It can limit stamina and increase the time it takes to recover. In a 2001 health survey exploring the effects of astaxanthin on exercise, 88% of participants using an astaxanthin supplementation reported improvement in muscle and joint soreness related to having less lactic acid build-up in their muscles. Even aging athletes see an improvement in recovery time.
Read all the other amazing benefits of Neptune Krill Oil:
Astaxanthin has been shown to improve athletic performance for athletes of all ages. Astaxanthin is one of the most potent anti-inflammatories out there. In 2001, Dr. Andrew Fry of the University of Memphis studied the effects of astaxanthin on healthy athletes who would typically experience exercise-induced joint soreness. He gave young male subjects astaxanthin for three weeks, while they performed strenuous workouts, and then evaluated them for knee pain. The placebo group experienced post-training knee soreness, lasting up to 48 hours after their workouts. But the treatment group showed no increase whatsoever in knee joint soreness following workouts. [Fry, A. (2001) "Astaxanthin Clinical Trial for Delayed Onset Muscular Soreness." Human Performance Laboratories, The University of Memphis, Report 1, August 16, 2001.]
Even a tennis elbow—a pesky inflammation in the elbow joint, that many players experience occasionally—heals much faster. Regular use of the supplement can prevent the initial inflammation, so you won't experience any injury or pain. A study by the Health Research and Studies Center involved giving tennis elbow sufferers an eight-week course of astaxanthin. The treatment group showed a 93 percent improvement in grip strength, as well as decreased pain. Astaxanthin does not only reduce pain and inflammation in the tendons, it also affects the muscles of the body and the joints. Doctor Gregg Cole, UCLA Professor of Medicine and Neurology, reported: "While anti-inflammatory drugs usually block a single target molecule and reduce its activity dramatically, natural anti-inflammatories gently tweak a broader range of inflammatory compounds. You'll get greater safety and efficacy reducing five inflammatory mediators by 30 percent than by reducing one by 100 percent."
(Note: remember to pay attention to your shoulders if you feel aches in your elbows or wrists. Make sure to get them functional with these 3 simple exercises)
Natural anti-inflammatories, such as astaxanthin and Neptune Krill Oil can reach a much broader range of the body. This means that not only will the anti-inflammatory reach your tennis elbow, it will also reach, for example, your sore wrist, or another part of your body that is experiencing inflammation but not yet showing symptoms. This broad range of anti-inflammatory prevents injury rather than just easing the pain of an existing injury. So instead of taking a drug to reduce pain, or stop doing your favorite activity because of the pain, or having to get surgery to fix an injury caused by inflammation, try preventing it and arming your body with the powerful anti-inflammatory effects in Athlete's Best Premium Omega-3 Plus.
General Health
Mike Adams, also known as The Health Ranger, is widely recognized as a leading advocate for health freedom and his website receives over 4 million unique visitors each month. Mike says: "if you want to stay alive and healthy, while helping prevent chronic degenerative health conditions, I strongly recommend these three supplements: astaxanthin, vitamin D, and omega-3s". He goes on: "if we wanted to turn America into a nation of healthy, intelligent people with genius children and highly productive senior citizens, we would want to hand out vitamin D, astaxanthin and omega-3 supplements to everybody. It could literally revolutionize the future of any nation!"
Read the benefits of Vitamin D for athletes:
Other reported benefits reported with using our Premium Omega-3 Plus:
Improved Stamina & Strength
Improved Endurance
Reduced Joint Pain After Exercise
Quicker Recovery After Exercise
Dramatically Reduced Inflammation
Faster & Easier Weight Loss
Boosts Energy & Metabolism
Improved Concentration
Improved Memory & Focus
Improved Mood
Improved Complexion
Reduced PMS Symptoms
Prevents Eye Strain & Eye Fatigue
Improved Good HDL Cholesterol
Decreased Bad LDL Cholesterol
Decreased Triglycerides
Decreased CRP (C-Reactive Protein)
Lowers Blood Pressure
Get your Omega-3, vitamin D, Astaxanthin supplement for only $1 per day, it is so worth it.
Train harder, play better, get leaner, and most of all, feel better!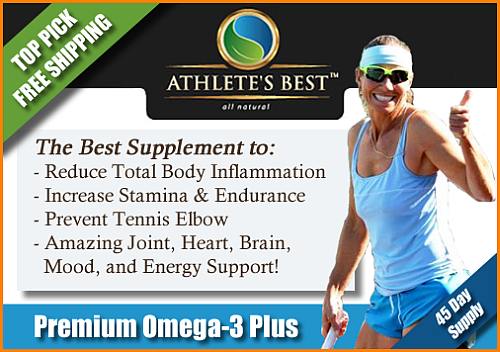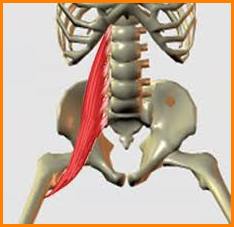 Buried deep in a trunk, the psoas muscle connects the lower and upper body together. With his helper iliacus, psoas muscle is more known as "hip-flexor", aka  iliopsoas. Psoas assists in walking upright, standing up and in almost every athletic movement.
The psoas muscle may seem like one long muscle passing multiple joints, but  in reality it contains on average 11 muscle fiber branches attaching to different bony sites (high up to thoratic spine, down on lumbar spine and on the femur). The psoas has superficial and deep layers and in between, there are embedded many nerves. If (or we should rather say "when", because it is matter of time if you don't take a good care of it) psoas starts "misbehaving", it will cause many aches and injuries.
Psoas' main function is to flex the hip (lift the leg) and stabilize the spine (preventing the vertebrae from rotating in the frontal plane). For the spine and hips to move naturally, freely and without pain, the psoas has to be able to lengthen. And here is the culprit: the majority of modern population has a chronically tight (short) psoas.
We sit too much. Besides the short bursts of fitness activities, we sit at work or school, we sit in the car or public transportation. We sit while eating, watching TV or socializing. Many people sit 10-12 hours a day! During sitting, the psoas is constantly in contracted position and becomes chronically tight. When you stand up, the short psoas prevents you from perfect alignment while standing and walking.
Many of us move straight from school or office to the tennis courts or other fitness activities and perform high intensity training with misaligned structures. To add insult to injury, many activities additionally shorten the psoas: cycling, spinning, stairmaster, treadmill or sitting in the weight machines. No wonder that the majority of population has problems with lower back, pelvis and hips.
Psoas on the treadmill
Walking or running on the treadmill is one of the top fitness activities and an addition to a cardiovascular fitness program of a tennis player—unfortunately, not the best one for the already compromised psoas. The natural gait pattern is through a hip extension, where you push off the ground using the backside of your body (glutes, hamstrings calves). The treadmill changes the natural pattern to one with greater hip flexion. Because the treadmill belt is rolling from under you, your feet have no resistance when they push off. Instead, you have to lift your leg out and up in front of you, recruiting the already too tight psoas. If you run a lot, make sure to dump the treadmill and get out to the nature as much as you can. (Reference: A kinematic comparison of overground and treadmill walking )
Psoas at the desk
You cannot just stop going to work or school, but you may change your working position. The standing desks are becoming more popular, even though the price levels are still high. You can create your own standing desk by adding a special stand or even a simple shipping box on the top of your desk. For me (I am 6 feet tall),  the 15x10x12-inch box does it perfectly. $2.
Another option is kneeling by your desk. I use the Airex balance pad (see it here on Amazon), which you can use for strengthening your intrinsic feet muscles and balance as well! I donated my big comfy office chair and purchased a simple stool (see it here on Amazon), that I can easily slide under the desk while kneeling or standing. The stool also allows me to keep good posture while sitting and if I feel adventurous and need a more stretch in my hips, I can sit on it with crossed legs (half lotus or lotus).
Psoas on the floor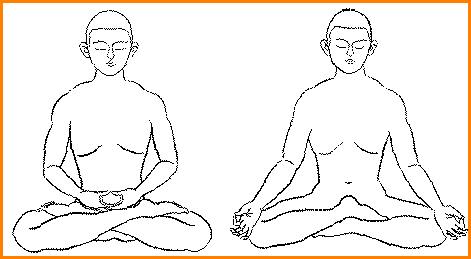 The Asian populations (and other non-western populations) have the great habit of sitting on the floor. They sit with crossed legs in lotus or pigeon positions, their hips are beautifully flexible and they have no issues with tight psoas and lower back pains. They also sit in deep squat position and look extremely comfortable, because their joints are fully flexible. This is something we should work on more and if you have a moment, while watching TV or socializing, why not sit or squat on the floor? By the way, the 15x10x12-inch box is perfect for the laptop while sitting or squatting on the floor.
Psoas stretching and myofascial release
All the above measures may seem a little bit drastic or weird if you are more conservatively inclined. But believe me, only a few days of reducing the sitting time will make you feel so much better. And if you keep stretching your quadriceps and do hip-flexor myofascial release, the change will happen even faster. You will notice that your athletic performance will increase, because when your hips, pelvis and lower back get better aligned, your movement and force production will be more efficient.
During my research on standing desks, I found this great website: IKEAhackers with tips how to improve or create anything possible. If you are skilled with your hands (and love IKEA), you must definitely check it out for new ideas. They have a few ideas on standing desks.
Final thought: it's all about perspective…
Wishing you a beautiful, healthy and successful 2013.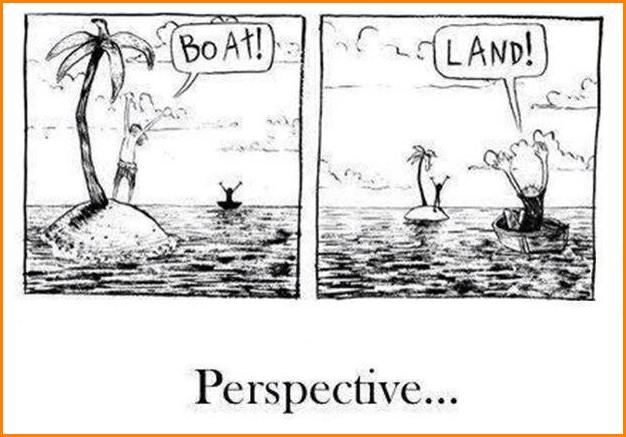 The holiday season is here and the good intentions to exercise daily and eat light are gone. "Tomorrow… I'll be good tomorrow." After many "tomorrows", the New Year will be knocking on the door and you have a long list of resolutions: a new fit body, healthy living, multiplied income, tons of free time. What an excellent 2013!
Many big goals create chaos in your planning because you don't know where to start. Let's start small. Let's start just with one easy thing: eat less at your last meal of the day. After many months of overeating, this will create nice lightness in your body and a new motivation to stay focused. Now, if I told you to get lighter by eating more noodles and pasta, you would think I must be on a holiday sugar high, right?
Pasta, together with other starchy carbs (bread, potatoes, cookies, rice) is traditionally a no-no for the health conscious person who is on a mission to get fit and lose some unwanted weight. How about if I told you about a delicious pasta that has zero calories?
Maybe you have heard about the Japanese noodles called shirataki. Many different brands of shirataki build the base of the low-carb diets. Even though I believe more in a balanced nutrition, I also believe that a nice zero calorie pasta meal after several months of overindulgence is a perfect addition to your New-Year-You.
I have tried many shirataki brands over the years and they were ok. Nothing that I would get super excited and write a whole article about. Just recently, I came across the Miracle Noodle brand, and I must say that they are super yummy. So delicious that I ordered three 30-packs and have been creating all possible pasta meals, in many different forms. Even a sweet variation that reminds me of European noodles with poppy seeds (recipe). Many of my students are now eating the Miracle Noodles and I am so excited that I have decided to write an article so I can tell everybody who could be interested.
The noodles are made from Konjac root (see all about Konjac on Wikipedia), the source for the natural fiber glucomannan. Konjac root has been used in Asia as a part of healthy diet for long time. The konjac root is processed into edible form and is all fiber. That's why the noodles don't have any calories.
They come in a little package filled with fluid that to some people may smell a little bit awkward, maybe fishy. I don't mind the smell, and it will go away quickly. Preparation is fast: put the noodles without the fluid into the pan and heat them. That's it! Prepare your dishes in any form you like; use the Miracle Noodles just like you would use a regular pasta.

Just be prepared that they don't taste completely like wheat, egg or grain pasta. They look like pasta, they have similar texture like pasta and they have no calories and no carbs. Don't expect them to taste like Italian spaghetti, rather create your sauces and additions such that they will carry the taste of the meal. The fiber (glucomannan) will make you feel physically full while you are not adding too many calories. You can reduce your total calories in the pasta dish with 400-500! The fiber also reduces the glycemic index of your meal, which is great for all the people who have to control their blood sugar.
There are a lot of different kinds: fettuccini, linguini, rice, angel hair, penne, and much more. My personal favorite is the green spinach angel noodle. It has a few calories thanks to spinach, but I do enjoy the texture (chewy) and color. I very highly recommend trying them. You will need to figure out what kind you like the best, but once you do, you may never stop eating them, long after achieving the desired results of your fitness transformation.
I like to use my Miracle noodles meal for the last meal of the day, because I love to eat a lot, and at least when I use the miracle noodles, I won't ingest too many calories late in the day before I go to sleep. Add your miracle noodles to your nutrition now, or get ready for the New Year and start strong!
The company has an offer 12% off all orders until December 24th with coupon code 'Holiday12', and always free shipping. Take an advantage of the offer and load up so you can be ready for your New-2013-You.
Tennis Serve Secrets — a Holiday 50% off Offer From Jeff Salzenstein
If you previously missed your opportunity to snatch Jeff's excellent Tennis Serve program at a discount, he is now offering a holiday discount of 50% plus two special bonuses: Serve Strategy Bonus and Instant Serve Cures. Once you purchase your Tennis Serve Secrets (here), send a receipt to Jeff at info@jeffsalzensteintennis.com to get your two bonuses and extra edge on your serve.  Jeff believes in his program so much, that he offers that you can try it for a month and if you don't see benefits, he will refund you your money. That's confident, isn't it?
Happy holidays and the best and fittest 2013!!!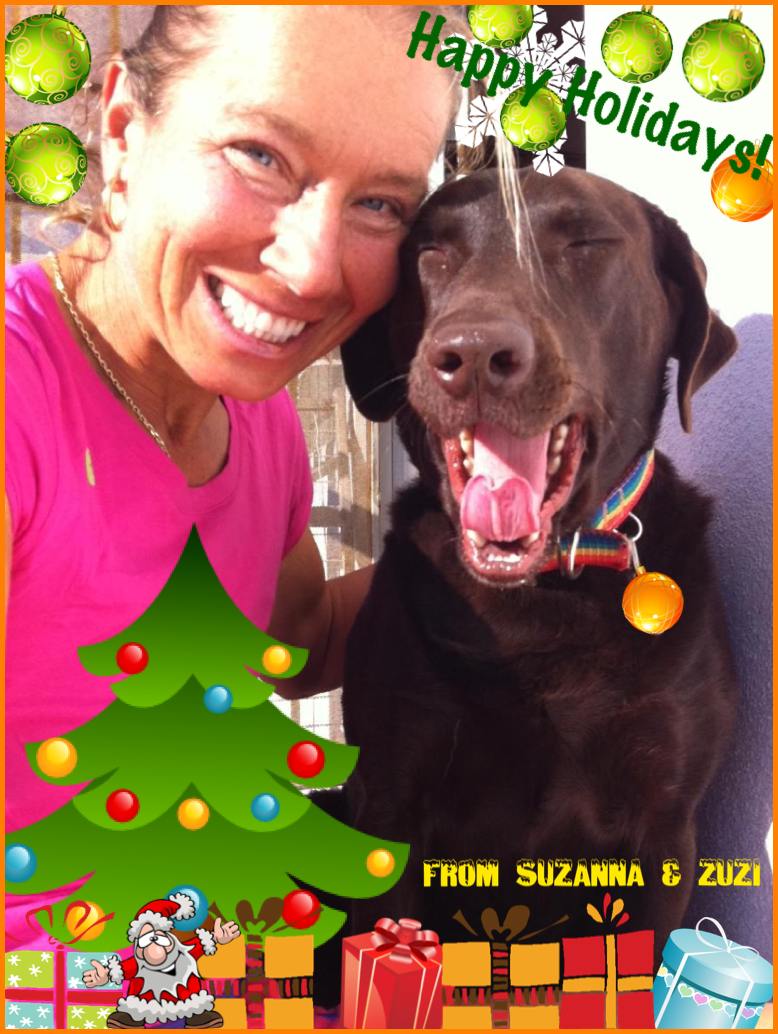 Strong glutes are a candy for the eye. Functional glutes are even better—they keep our performance high and prevent possible future overuse injuries. You use your glutes in every step you take (when you push off and extend your leg behind your body). On the tennis court, you start, stop, change directions all the time, and in all those movements you use your glutes. Or, you SHOULD.
What can happen—and we see it more often than one would want to believe—is that the glutes don't function correctly, either because they are too weak, or inhibited. Or often both. It can happen without you even noticing. If you sit a lot, your hipflexors get too tight and short and that can inhibit the glutes. When you exercise with weak/inhibited glutes, other muscle groups will have to compensate to create the desired movement and they will have to do more work than what  their job is, and eventually get overused. They get tight, short and develop painful trigger points. All this can sneak on you without even noticing. Unless you have read my book and pay good attention.  :-)
When you start noticing that some muscles are getting tighter/shorter than normally, there's something not too good going on. A warning light for you! In the case of weakened glutes, the muscles that may become overactive and tight are the adductors (inside of the thighs), lower back, hamstrings and calves.
Your immediate plan of action should be:
Do myofascial release for all of them
In previous articles we mentioned great exercises for glutes: squats and jumps, lunges, stiff-legged deadlifts… They are great, however, if your glutes don't fire correctly, they may not fire in those exercises either. You need to do something more concentrated just on the glutes.
Gluteus Medius – Monster Walk
For the gluteus medius, do the monster walk exercises with the rubber band. I carry a band in each bag or purse so I am always ready if I have a moment. You can do a few monster walk sets before your tennis practice to reconnect with your glutes, and then afterward you can do a bigger glute workout. Perform the moster walk with bend legs and just for fun try to have your legs completely straight—it will feel differently and hit more your TFL muscle.
Gluteus Maximus – Hip Extensions
For the gluteus maximus, perform prone (laying on your stomach) leg extensions. Make yourself comfortable laying down, bend one leg, relax your hamstring and lift your knee toward the sky. Hold the top position for 1 second and then slowly reverse the movement. Repeat 15-20 times, and change sides. It is very important to relax the hamstring and drive the movement from the glute. You can also do this exercise with straight legs as a variation, but if you don't feel connected with your glutes, go back to the bent-knee version.
Another variation of this exercise is lifting the bent leg from the glute and hold it in the top position for 20 seconds. Yes, twenty… two-zero… it's a long time if your glutes are not very functional. By training them this way, they will get stronger, and 20 seconds will feel easy eventually. Change sides and repeat 10-15 more times, or until you lose the connection with your glutes or get bored.  ;-)
Kneeling Hip Extension
Get down on your hands and knees. Keep your back and hips parallel with the ground, bend your one leg 90 degrees in your knee and with relaxed hamstrings drive the heel and knee toward the sky. All movement should happen from the glutes. Do 15-20 repetitions and switch side. Once your glutes are strong, you may find this version too easy. Then it's time to pull out the rubber band from your bag and hook it around your feet, close to your ankles. In similar way, push your foot upward, using your glutes to extend the hip. The other foot serves as an anchor for the band. Depending on how strong your band is, the movement may be very small. As long as you feel it in your glutes, you are fine. Perform 12-15 repetitions and switch sides.
This little routine is not too taxing physically and you can do it after your tennis practice even if you don't feel very energized, or on your active off-days. If you find your glutes very disconnected, do these exercises more often, 3-4 per week.
It's All About the Booty
You will notice that after training your glutes more often, your lower back will feel better and if you had other little aches in your body (knees, ankles, feet), they may disappear as well. It all starts in the hips. Like in life, even in training it is all about the booty. Even Aristotle pronounced the booty the most important thing in humanity. For us athletes, the glutes should be the number one priority, because they are the powerhouse and center of all the athletic activity.
Excellence is an art won by training and habituation. We do not act rightly because we have virtue or excellence, but we rather have those because we have acted rightly. We are what we repeatedly do. Excellence, then, is not an act but a habit.  (Aristotle)
Recommended Book
The book is pretty challenging to your beliefs.  It is said (United States Center for Disease Control) that  90% of illness and disease is caused by physiological stress. Stress you know about and stress you don't even know that your body has. Some other sources (Dr. Bruce Lipton of Stanford University Medical School) state that the real number is closer to 95%. In this book, the writers explain how to teach your body how to get rid of all the stress. It is easy for the known one, but how to get rid of stuff that you don't know you have? They talk about the memories stored in our cells (yes, not in the brain) and how anything stored there since our birth can help us or harm us. They talk about energy, how conventional treatment for any issues may not work always, etc. It is really great reading and quite an eye-opener. If you enjoy improving (and I hope you do, because you are reading these newsletters) in any part of your life, I think you will enjoy this book. Read it with open mind and you will be fascinated.
Special Offer—Perfect Forehand
For a while, I have been working on improving my forehand to get it much bigger. You know, like a pro. Generally, female tennis players (myself including) have better backhands than forehands, but I would like to be one of the few. I have a great coach working with me, and I am using another great coach's online video training. It's helping tremendously. It is not a miracle, the hard work is still required, but I highly recommend Jeff's stuff to anybody who wants to improve their game.
He is having a special offer for his Forehand Solution program right now, and that's why I am bringing it again to my readers. Grab it now if you have ever been thinking about dominating with your forehand. Here is Jeff's little 3 minute  video on using your off-arm. Simple yet so powerful. I really like the young man Max who is showing the exercise. That's my forehand in a few months  :-)
Humor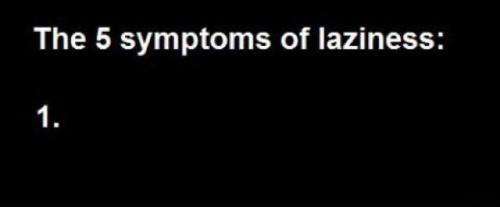 Nutrition
Simple… and of course, if you like meat, help yourself but choose the grass-fed ones, they are much better for you.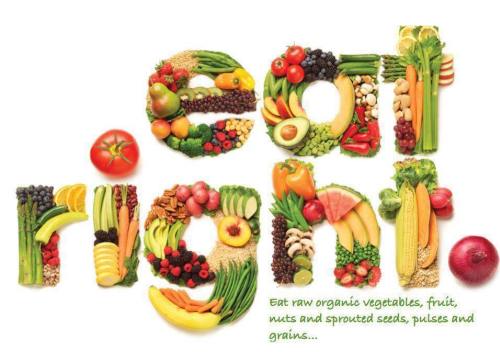 In tennis, you need to start quickly, accelerate, stop, change direction, load and unload your legs and hips and for all this you need to strengthen your feet, hips and core. The modern tennis with the open stance forehand causes the right hip (for the right-handed player) to absorb huge forces during the loading and unloading phase of the stroke production. The repetitive nature of tennis works the right hip repeatedly and it is very common that you develop imbalances: overactive and tight right hip, and weak left hip, which often doesn't fire. (the neuro-muscular connection is lost).
When the gluteus muscles in the hip get weak, other supporting structures such as hamstrings or lower back need to help during the movement and they get overused and tight. Weak glutes can also cause knee problems. When the running mechanics are not correct, (fore example the weak glutes make the knees buckle in) then each step you take, there are increased forces on your joints in your knees, feet, or hips, which over time leads to overuse injuries.
It is obvious that we have to pay attention to our glutes. One of the simplest exercises to execute is the tube walking, also known as monster walk. You don't need any gym equipment and you can do it anywhere, anytime. You will feel a big difference in your movement on the court after only a few sessions with your rubber band.
Tube Walking aka Monster Walk Sideways
Place the rubber band around your ankles. Get into the athletic position with bent knees, neutral lower back and looking forward.
Start walking sideways maintaining a posture with bent knees. If you are strong, you can get even deeper. Open your stance wide and keep good tension on the band. Step out to the side with one foot and then step in with the other foot, without dragging it on the ground.
Make sure that your knees are always aligned in one line from the hips over the feet and the feet are pointing forward. If your glutes are very weak, the knees tend to buckle in to compensate. Don't let them!
Walk 20-30 steps one way, and then return to the starting position working the opposite hip. If you want to increase the difficulty, put the band around your feet instead of the ankles.
Monster Walk Forward and Backward
In the same athletic position and the band either around your ankles or feet, widen your stance and start walking forward with small steps, about 3-6 inches. Make sure your hips and chest are facing forward, don't rotate your entire pelvis while you walk. After 20-30 steps, reverse the movement and walk backwards. Your glutes should be on fire by now!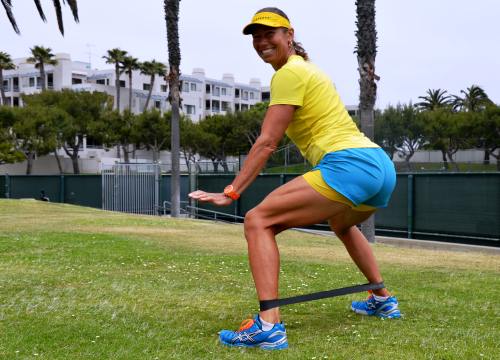 Repeat the sequence 2-4 times. To give your hips a little break between sets, perform some core exercises: plank, plank with twists, or regular simple crunches.
Pay attention to your body and learn to observe how it feels after your tennis practice. Is your lower back tight or sore? How about the hamstrings? Are your adductors (inside of the thighs) shortened? There is a big chance that your glutes are weak and/or not connecting. Pull out your band and do your monster walk. You will become strong and pain-free really fast, and your tennis game will follow and improve surprisingly a lot.
I like to shop online and I like the quality of Power-system's products so I get my bands here at powersystems.com. If you like to go shopping, you can find the bands in many forms in any sport store of your choice, or on Amazon.com.
Two Enemies of Success in Training and Life
We all have ideas what we want to do and achieve — in life or on the tennis court. Often, we feel like we don't have time to work on our goals now, or we still need to do something first, or we have to learn more how to do it. This thinking stops us from achieving. There will never be a good time to start. The time is now. You can do just a little bit at this moment, and another little bit tomorrow. If you keep doing this, suddenly you realize how far you have reached.
Do you want to become more flexible? (I hope you said "yes"). Do you want to get faster or stronger? Or you need to lose some weight? Your objection may be that you don't have extra 3 hours a day to go to workout, then run and stretch and then eat a healthy meal. Well, start small. Do just one round of the monster walk, it's 5 minutes. Stretch 5 minutes while watching the news on the TV. Eat a few apples and vegetables (5 minutes). If you do this every day, you will be amazed how far you will reach if you stick with it! Get inspired by these great words by Napoleon Hill:
PROCRASTINATION

This is one of the most common causes of failure. "Old Man Procrastination" stands within the shadow of every human being, waiting his opportunity to spoil one's chances of success. Most of us go through life as failures, because we are waiting for the "time to be right" to start doing something worthwhile. Do not wait. The time will never be "just right." Start where you stand, and work with whatever tools you may have at your command, and better tools will be found as you go along.

LACK OF PERSISTENCE

Most of us are good "starters" but poor "finishers" of everything we begin. Moreover, people are prone to give up at the first signs of defeat. There is no substitute for PERSISTENCE. The person who makes PERSISTENCE his watch-word, discovers that "Old Man Failure" finally becomes tired, and makes his departure. Failure cannot cope with PERSISTENCE.
Serve, Anyone?
If you have been around my newsletters for a while, you may be familiar with the Tennis Forehand Solution program that my friend and exceptional tennis pro Jeff Salzenstein created. It helped me and many players improve our forehands dramatically. Jeff has been working on his Tennis Serve Secrets program and released it a few days ago.
Jeff had one of the biggest, nastiest left handed serves on the tour and even hit a 136 mph serve in the BNP Paribas Open at the age of 32 (like a fine wine, he is aging well!). His serve also helped him break the top 100 for the first time at the age of 30.
If you feel like you struggle with your serve, or you need to make some final improvements for it to be a real bomb, you may want to check out Jeff's newest program on serving. You will discover the big ideas and proven serve lessons that work with all of his personal students giving them super fast results. Jeff has 100% money back warranty if you feel like you haven't been helped.  I just hope I won't play against you in the future!
Nutrition
A picture is worth a thousand words  :-)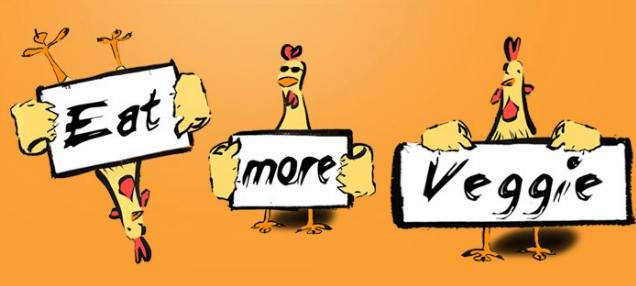 If you enjoyed this newsletter, feel free to forward it to your friends or post it on your Facebook wall.
Tight Shoulders and Neck?
All athletes, high-level or fitness enthusiasts, often push their limits to the extreme. Playing on hard surfaces and the uneven nature of tennis where one side is used more than the other, makes it hard on your body. You need to spend as much time and effort—if not more—on recreating balance and health in your body as you do on playing tennis.
Almost everybody who experiences tight shoulders and neck accompanied with tension headaches knows how unpleasant the pain can be. A few people suffer from them regularly. The culprit is a bad posture with the head forward, weak upper back muscles and tight chest muscles. People with round upper backs and heads forward are a common sight when you look around. The older they are, the more distinct it is because the gravity will accelerate the process if the surrounding muscles are weak. Unfortunately, we can see this phenomenon among still relatively young tennis players as well.
In the majority of tennis strokes, you perform an upper body turn while rotating and loading in your hips. Additionally, some of trunk rotation comes from the thoracic spine (the upper back). The overuse and small micro-tears will cause the upper back muscles to tighten to protect themselves. If the upper back becomes weak and tight, you experience severe problems and pains. The tight muscles do not allow as much blood flow into them and therefore there is not enough supply of nutrients and energy needed to stay healthy. Tight muscles eventually get weak and then tighten even more. You need to break this vicious circle.
If you don't stretch properly after physical activity, the muscle never gets elongated to its natural length and over time will adapt and become short. A bad posture with rounded back and shoulders tilted forward causes an additional stress on the upper back. The head is a very heavy object, weighing 10 to 12 pounds and if its position is only a few inches forward, the back and neck muscles must work much harder and get easily overloaded. Several things will help your aching and tight upper back:
Stretch regularly! Try this great stretching routine. (It is also available in interlinked PDF format for your phone or iPad)
Focus on your posture until it becomes a habit.
Bring your shoulders back and keep your head straight up. Remember that slouched shoulders can cause rotator cuff problems.
Strengthen the upper back muscles with a variety of rows and pulls.
Reposition the shoulders with elbow touches and arm circles.
Perform upper back myofascial release as described below:
Upper Back Myofascial Release
Tight muscles often contain trigger points. With stretching, you can lengthen the muscle, but if the trigger points remain there, the muscle will tend to shorten again. In addition to stretching, perform myofascial release to get rid of the trigger points.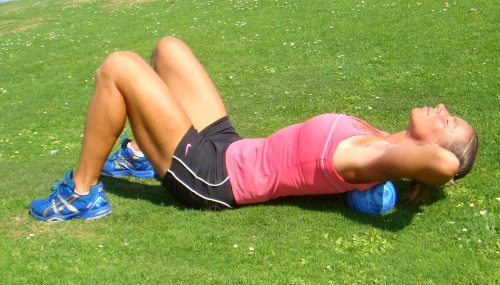 Lie down on a top of a foam ball or a tennis ball that you place under your upper back in the shoulder blade area. Bend your legs and lift the hips off the ground, which will help to apply sufficient pressure on the ball. Keep your hands either under your head to support it, extend them above your head, or give yourself a big hug— each variation will feel different. Experiment with the various positions to find the best response. Roll around until you find a painful trigger point, and while breathing deeply, stay on the spot until the pain dissipates. Then roll to another spot in your upper back and methodically go through the entire area, until you do not find any more trigger points.
Keep your upper back muscles healthy and your posture straight. You will feel and look better, and your tennis game will benefit as well.
Nutrition Tip – Chia Seeds
Chia is an ancient plant with tremendous nutritional value and medicinal characteristics. The seeds were used by ancient cultures as high energy endurance food, especially for their running messengers, who would carry a small pouch with the seeds. Chia has been called 'Indian Running Food' and gives a steady stream of energy.
Chia is nutrient dense and full of trace minerals (like potassium), vitamins, antioxidants, fiber, and essential fatty acids.
It is high in omega-3 fatty acids, so it a great addition to anyone's diet.
Chia seeds are a great way to clean out. The seeds bulk up and work like a digestive broom, sweeping through your intestinal tract, helping to dislodge and eliminate old accumulated waste in the intestines.
Chia seeds have the ability to absorb more than twelve times their weight in water, thus allowing prolonged hydration. The seeds help in retaining moisture and regulate the body's absorption of nutrients. Read more about Chia at Wikipedia.
Benefits of Chia Seeds for athletes:
• do digest easily
• are absorbed very easily
• muscle and tissue builder
• increases energy and endurance
• have extensive hydration properties
• good source of protein, calcium, potassium and iron
• high in both soluble and insoluble fiber
The easily digestible chia seeds are a great post-workout snack because they transport fast to the tissues and are  utilized by the cells. Chia seeds will replenish  iron, calcium, and potassium — the lost minerals during your tennis practice hrough sweat and muscle contraction. Chia seeds help speed up the recovery thanks to to their high amounts of protein. Due to their exceptional water-absorption quality, they will help you prolong hydration and retain electrolytes. There are new drinks on the market where they add chia seeds in the drink. You can easily make such drink yourself: add the chia seeds into your favorite beverage, let them swell a bit, and then keep drinking.
You can get chia seeds at any health food store, or at my favorite shopping place – Amazon.com. Here is my favorite brand of chia seeds on Amazon.
Recommended Book of the Month – Switch: How to Change Things When Change Is Hard

Why is it so hard to make lasting changes in our habits, behaviors and lives? You decide to get fit, start working out and then something sabotages your efforts. Or you want to get lean, start a great healthy diet, but then one day you give in to the "bad" foods and your efforts are gone. Why does this happen more often than we wish?
The authors of the book say that we have a conflict in our brains, because our minds are ruled by two different systems: 1) the rational mind, 2) the emotional mind, and they compete for control. The rational mind wants a great beach body; the emotional mind wants that Oreo cookie. The rational mind wants to change something at work; the emotional mind loves the comfort of the existing routine. This tension can doom a change effort—but if it is overcome, change can come quickly.
The book is pretty short and very worth reading, because you will learn how to change your habits that will make you closer to your goals. Find Switch: How to Change Things When Change Is Hard on Amazon.
SAY THAT AGAIN? — a Humorous Play with Words
When chemists die, they barium.
Jokes about German sausage are the wurst.
I know a guy who's addicted to brake fluid. He says he can stop any time.
I stayed up all night to see where the sun went. Then it dawned on me.
This girl said she recognized me from the vegetarian club, but I'd never met herbivore.
I'm reading a book about anti-gravity. I just can't put it down.
They told me I had type-A blood, but it was a Type-O.
Why were the Indians here first? They had reservations.
We are going on a class trip to the Coca-Cola factory. I hope there's no pop quiz.
I didn't like my beard at first. Then it grew on me.
Did you hear about the cross-eyed teacher who lost her job because she couldn't control her pupils?
Broken pencils are pointless.
I tried to catch some fog, but I mist.
What do you call a dinosaur with an extensive vocabulary? A thesaurus.
England has no kidney bank, but it does have a Liverpool.
I used to be a banker, but then I lost interest.
I got a job at a bakery because I kneaded dough.
Haunted French pancakes give me the creapes.
Velcro — what a rip off!
A cartoonist was found dead in his home. Details are sketchy
Venison for dinner again? Oh deer!
The earthquake in Washington obviously was the government's fault.