Whether you are an elite tennis player, recreational player, other athlete, fitness warrior, or if you exercise mostly for health and wellbeing, you probably want to improve. Tangible improvements motivate us to keep going. Persistence, discipline and perseverance is needed in any activity where you want to achieve high level skills and mastery.
In fitness training we train longer, more often, with higher intensity and just generally push harder. You have probably heard some well-meaning people to advise you to be careful so you don't overtrain. They mean well, but is there such thing like overtraining?
Training and recovery go hand in hand. Your training may take you 2 hours per day, and what you do the other 22 hours of the day is where you decide on the results of your training. The real challenge and hard work starts when you leave the gym or the tennis court.
It's more about under-recovery than overtraining.
If you pay serious attention to recovery, you will be able to play tennis injury free, work more intensely in the gym, skip the plateaus, and make more progress much faster.
While many athletes are extremely committed to their training, not as many stay the same focused on their recovery. In the gym or on the tennis court, during those two hours you can only do so much regarding your intensity and maximum output. But when you leave your training grounds, then you have the real opportunity to take care of your body and guarantee the success of your training.
Overtraining
The definition of overturning is training too hard or too long. It's a long-term pattern of overworking your body, often combined with subpar recovery. The question we ask now is what is the worse enemy, training too hard or too long, or not recovering enough?
Some high level athletes work 1,300 or more quality hours per year, which is about 25 hours per week. It's a part time job. Week after week, year after year. No days off.
Most of recreational athletes do not train this seriously or this much. Often even going to the gym for a couple of hours or playing a few sets of tennis doesn't mean that these are super intense, quality hours. Which means that if you experience signs of "overtraining", you are most probably "under recovered". You just plainly don't rehabilitate your body enough.
Some physical and emotional signs of overtraining (under-recovering) are:
Decreased performance
Chronic muscle soreness and tenderness
Gastrointestinal disturbances
Sleep disturbances
Coordination problems
Elevated morning heart rate
Elevated resting blood pressure
Headaches
Loss of appetite or emotional overeating
Compromised immune systems (more infections)
Increased incidence of musculoskeletal injuries
Apathy
Depression
Concentration problems
Compromised self-esteem
Emotional sensitivity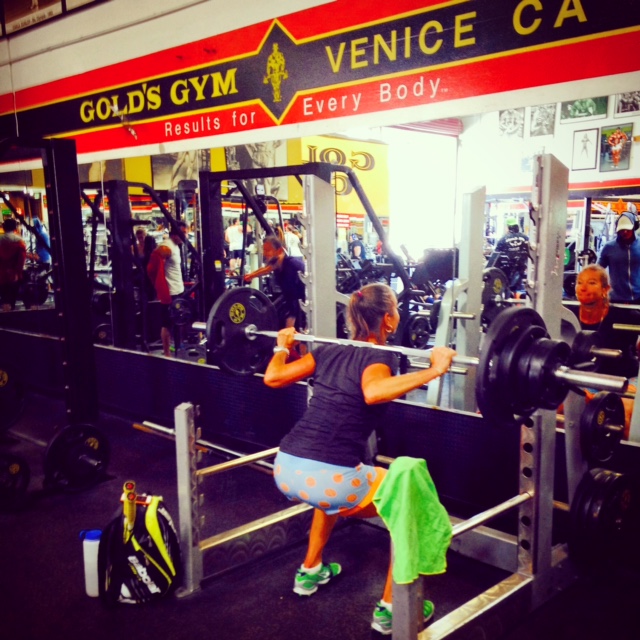 Recovery
If you want to improve, you have to take your training seriously and be diligent about both parts: work and rest. Without proper recovery, your training will be less effective and even plateau. When you plateau and don't improve anymore, you are most probably under-recovered and plainly can't train with high intensities to break through because you body is too tired.
The more recovery strategies you incorporate into your fitness regimen, the better. It is almost impossible to over-recover. So feel free to go for it and do as many of the following as possible, daily and weekly.
Sleep
When you get enough quality sleep, your body will feel recharged and ready to go and train hard. There is almost nothing more beneficial as getting a few extra hours of sleep or naps. Try to accumulate at least 8 hours of quality sleep, in a dark bedroom with cool air and no disturbances. In a dark and restful environment, your body will produce more human grown hormone and testosterone (anabolic hormones that make you grow stronger and bigger). You will be able to train with higher intensity and get better results both in the gym, tennis court and in life.
De-stress
Prolonged stress is slowly killing us. It is impossible to train hard and recover if you are under high amounts of stress. Often, stress is self-imposed and you can always change the stressors in your life. Do you dislike your job? Change it. Are you in a not-so-happy relationship? Get out of it. Stressed out in the traffic? Start a few hours earlier and use the extra time to read, relax, meditate, or express gratitude. Eliminate the negative people and energies in your life and surround yourself with motivation, inspiration and positivity.
The early mornings are the time you can control your mood, rather than reacting to people and surroundings, start your day on a positive note. The first 60 minutes of your day, breathe deeply, mediate, express gratitude for all the little great things in your life, make affirmations and goals, plan your day in your head, read or listen to something positive and motivating, exercise… If you start every day like this, your entire day will go much better.
(Note: I highly recommend to read Hal Elrod's book "The Miracle Morning". It's been a life changer for me, indeed.)
Myofascial release (foam rolling)
This is like giving yourself a great massage. It will help your muscles to relax and to get rid of all the painful little trigger points that prevents the correct muscle function. If you feel stressed out, foam rolling will relax you, both physically and mentally. Roll all body parts that feel tight, shortened, or where you find those pesky trigger points. Glutes, quadriceps, hamstrings, upper back, lower back, IT bands, calves… all these are great areas to work on. Roll for 10–30 minutes. The longer you do, the more you will like it.
Ice bath
Ouch… so cold, but oh so good. Ice baths are used by the elite athlete all over the world. Put 50–70 pounds of ice in the bath tub and get in. Sit there for 15–20 minutes. After you get out, let your body warm up naturally. A little sunshine helps. Jump into ice bath after super intense and difficult workouts.
Ice cold shower
You can start your shower with normal water, and then for a few minutes go ice cold. Then warm again. Ice cold again. Repeat at least 5 times. Finish your shower with ice cold, get out and feel like a king… or queen. Let your body warm up naturally.
Sauna
Just like the hot and cold shower, you can go into a sauna and stay there until you are super hot, then go into the ice cold bath or shower. Repeat many times. Finish with the ice cold water.
Recovery walk or bike ride
A slow, "non-athletic" walk for 20–30 minutes gets your muscles moving, gets the blood into all your limbs, flushes the lactic acid from your muscles, stimulates appetite, and if you do deep breathing at the same time, it is like a walking meditation. It is relaxing physically and mentally. Preferably, go into a nice nature, beach, park, mountains, or forest. Leave your electronics at home, keep breathing and enjoy the relaxation moments. Start or finish the day in this beautiful way.
Massage
Find a good therapist who specializes in sport or deep tissue massage, rolfing and similar. Regular massage keeps your muscles balanced and working properly, it will correct possible musculosceletal imbalances, and prevent future injures. It is a more relaxing way to take care of your tissue than myofascial release, because you can just passively receive the treatment. An experienced massage therapist will find "issues" that you don't even know you have. If you can, get massages regularly.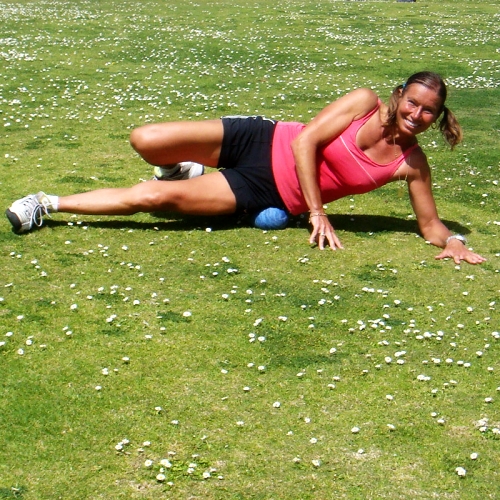 Do as many of these strategies as possible and you will see a noticeable difference in your recovery and training intensity. The great results will come really soon too.
Extra resources
Tennis Fitness for the Love of it (paper or kindle)
.