Become Better
Periodically, we get inspired to improve ourselves. We want to become better in some area.  We want to play better tennis. Get fitter. Get leaner. Get stronger. Improve our business or personal lives. Eat healthier.
The only way to succeed is to get motivated, get off the couch and make it happen. Don't just hope for success. Rather ignite the inspiration, get motivated and do the work.
Get up, get out and work. Don't stop. Don't let small obstacles stop or derail you. Getting things done and accomplishing your goals of improvement takes a lot of discipline, sacrifice, and persistence.
You may need to skip the social life and parties, you may need to skip your favorite TV programs, and you will have to use the little free time you have wisely. It's all about priorities.
Being successful means doing some extra work that other people are not willing to do. Focus single-mindedly on your goal. Then do the work.
Excuses or…?
The main excuses I often hear from people who want to improve their health and fitness are
"I don't have time…"
"I am so busy…"
"So many things to do…"
What they are actually saying is "I don't have time for THAT" and "I am scared to commit and make time for THIS".
The truth is that the majority of people who say that they don't have time to improve their life, fitness or health, are the same people who will sit and watch TV for hours every single night. The same people go out and party over the weekend instead of spending the free hours working on their goals.
Being successful is doing what ordinary people don't do… And enjoying it even though it is hard work… And persisting with it. Being successful doesn't mean that you do things part time. You focus on it all the time.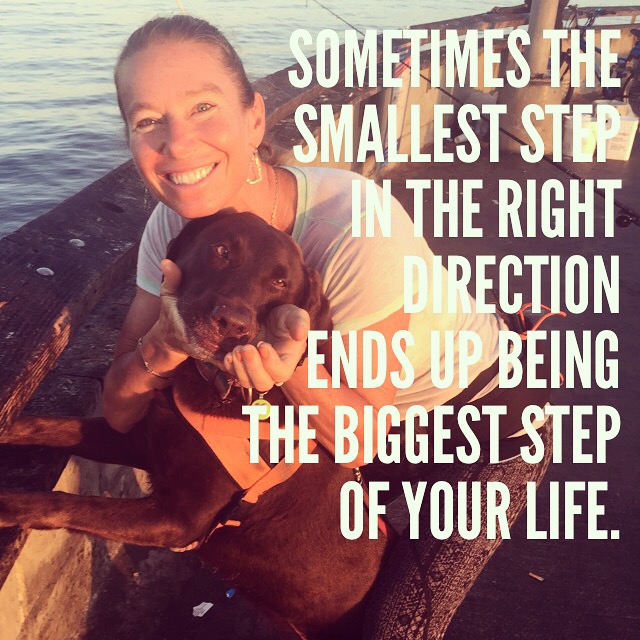 No Time For Real?
But say that you really don't have too much extra time to work on your improvement. How can you become better and achieve your goals then? These small changes will bring big results when compounded over time.
Wake up 30 minutes earlier and do a little workout, meditation, positive affirmations and planning your day. There are many different 7-minute or similar workout apps out there. Seven minutes of workout every day is completely doable. Imagine how you will look and feel one year from now? 2,555 minutes or 42.5 hours of extra training.
Cluster a few events of your day together so you can free up some time in between. The extra 20—60 minutes can be used for a quick workout. Again, only 20 minutes a day makes almost 122 hours in one year.
Make healthier food choices. Grab a piece of fruit (or many fruits) instead of stopping by a fast food place. That will not just save you time, but also promote your health. Use the extra time to workout (you get the message now, right?  🙂 )
Stop watching the TV, negative news, reality shows and anything that doesn't bring a positive value to your life.
If you have a few programs that you value watching, lie down on the floor and stretch, roll or do some abs exercises while watching. Even 20 minutes of stretching a day compounded over long time will bring huge results in your well-being and musculoskeletal health.
Start listening to motivational audio books, podcasts, CDs and similar while walking or transporting yourself from place to place, working out, cleaning the house or any other time there is a opportunity to listen.
Stop wasting time on activities that don't benefit you and your improvement. Use the time for educating yourself or bettering your health and fitness.
Stop making excuses. When it gets hard, remind yourself what and why you want to achieve your goals, motivate yourself and do the work.
.