Vegan Smoothie: Banana, Spinach, Almond
This vegan smoothie is super simple to make, contains only 3 ingredients, and is delicious and yummy. If you don't have time to create some advanced meals, or if you have sweet tooth to satisfy, you won't go wrong with this vegan smoothie heaven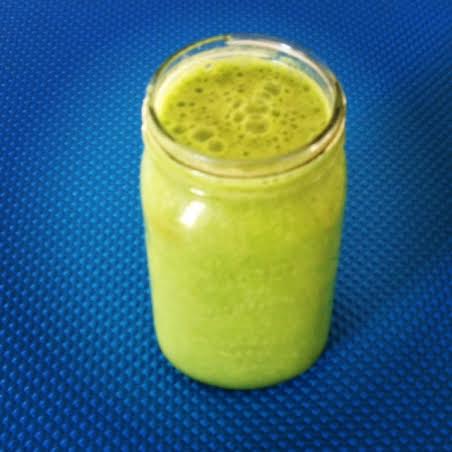 Ingredients
5 bananas
1/2 pound spinach
2 cups of coconut-almond milk (I love the Califia brand)
Put all the ingredients in your Vitamix and blend until smooth. It doesn't take much time, maybe 30 seconds or less, because all the ingredients are soft. Super simple, super yummy, 650 calories.
People often get scared of all the "sugar" in the smoothies. Just be aware that there is no added sugar. This is just what the plants contain and it's all good for us because it has also so much additional nutrition. If you keep your fat intakes low, the fruit sugar won't cause any problems and it will give you great energy for training and work.
If you drink your smoothie after training and want some extra protein, you can add one ounce of pumpkin seed or rice protein. I only add extra protein after an intense weight training, all the other times I just rely on the protein that I get from the plants.
Did you know that green leafy vegetables contain quite a lot protein? Look at this interesting table. If you make sure you eat a variety of different vegetables, you will get sufficient amounts of protein.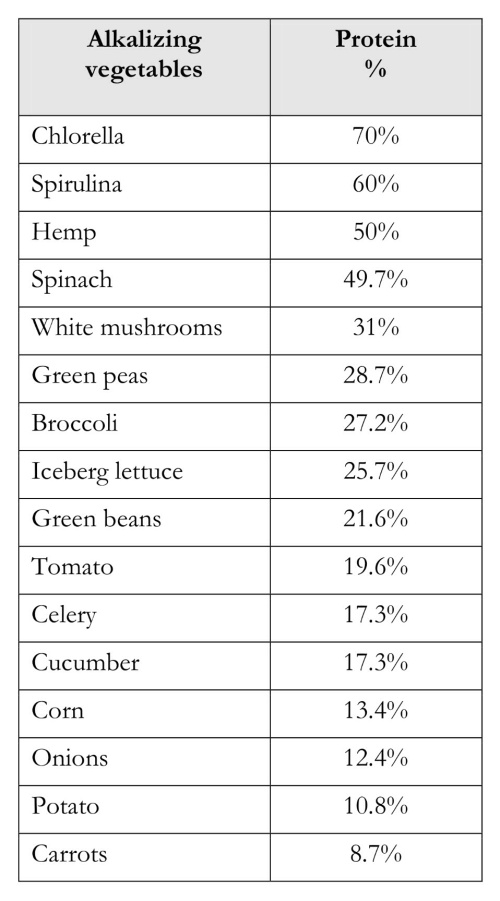 What are the protein requirements?
According to Nancy Clark's Sport Nutrition Guidebook, a sedentary adult needs 0.4 grams of protein per pound of body mass; an active adult needs 0.4–0.6 grams per pound, a growing athlete 0.6–0.9 grams, and an adult who is building muscle mass requires 0.6–0.9 grams per pound. If you are a 160-pound tennis player, you need 96 grams of protein per day, which is about 384 calories. On a 3,500- calorie diet, it corresponds to 9% of calories. 3,500 calories per day may sound high, but that is what I eat as a female tennis player. You will notice that you will be able to eat more food after transitioning to whole foods plant-based nutrition. If you love food and eating a lot, this is great news.
(This was a quote from "The Athlete's Simple Guide to a Plant-Based Lifestyle")
Now, finish your vegan smoothie and get out to do some serious training!
.